Books
The Teen collection encompasses a wide selection of fiction in all genres, including special collections of classic literature, graphic novels/comic books, and manga.  Nonfiction for teens is interfiled with the adult nonfiction (at the Central Library, these books are on the second floor.)  These books can be identified by the yellow and red "YA" labels on their spines.  Teens are also free to check out books from the adult and childrens collections.
Magazines
In the Teen Department you can find a number of magazines geared for teens.  Below is the list of titles to which we currently subscribe.  These magazines can be read in the library or taken out for one week at a time.  Teens are also welcome to read and/or borrow magazines and newspapers from the Periodicals section (at the Central Library, this is located on the second floor.)
Game Informer
GL (Girls' Life)
J-14 (Just For Teens)
Mad Magazine
Make
New York Times Upfront
Otaku USA
Slam
Teen Ink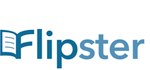 Now you can also read magazines online with Flipster!
(Click on "Flipster" link and scroll down the alphabetical list of databases to "Flipster" and log in with your library card and pin number.)  For Flipster support, click here.
eBooks & AudioBooks
Books on CD and cassette:  The teen room has a collection of audiobooks on both CD and cassette. 
Overdrive: Also known as the Digital Media Catalog, Overdrive provides access to popular ebooks and audiobooks and includes great collections of fiction and nonfiction especially for teens.  It's easy to create a free account using your library card and start dowloading the books you want to read or listen to.  If you need help, a librarian will be happy to assist you!
Hoopla: Hoopla lets you borrow free digital audiobooks (movies and music too!) with your library card.  Choose from thousands of titles for teens including fiction in every genre, nonfiction, and even comics!  You can download audiobooks 24/7 - there's no waiting to borrow, and the automatic return feature eliminates all fees. To get started, simply create an account with your library card number.
Need some reading suggestions? Try these!