Well, I'm going to cheat a little by starting a year early.  The decade technically began in 2001, but 2000 was the release year of a movie I have to tell you about:
Italian for Beginners
.  Andreas is a recently widowed young minister who's been temporarily assigned to a church in a small Danish town.  He moves into the local hotel where he gets to know the lonely manager, Jorgen. Then there's Jorgen's friend, Finn, the manager of the hotel restaurant, who has an unfortunate tendency to verbally abuse customers. And then there's Olympia, a clumsy bakery assistant who lives with her ill-tempered father. The one spot of brightness and warmth in the bleak lives of these characters is the Italian class they take at the local adult education center.  Through additional chance meetings and other foreseen circumstances, this unremarkable grammar and conversation class offers all of them a shot at happiness. Filmed using only natural light and hand-held cameras,
Italian for Beginners
has a real-life feel to it that intensifies the emotional punch of this bittersweet comedy. If you're ever in the AV department and can't decide what movie to get, there are three words that guarantee a film will be fantastic: Philip Seymour Hoffman. Whenever I see him onscreen, any memories or thoughts of his previous roles disappear because whatever character he's playing at the moment is as real as life. I honestly think he's one of the best actors of our time, and there are two movies that show him at his finest.  In 1959 the writer Truman Capote became intrigued by a brief article he read about the murder of an entire family in a Kansas farmhouse. He went to Kansas to write about it, in the process scandalizing the locals with his eccentric behavior, falling in love with one of the murderers and, of course, producing that classic work of literary journalism
In Cold Blood
. In
Capote (2005)
Philip Seymour Hoffman plays the title role with remarkable success. Not only does he convincingly play Capote as a character, but he also manages to make himself—a large man with a strong baritone voice—look and sound like the tiny, frail imp of man with a high-pitched voice that Capote was. In the very different but equally rewarding
The Savages (2007)
, Wendy (Laura Linney) and Jon (Philip Seymour Hoffman) are middle-aged siblings who haven't seen each
other in years. Wendy has an office job she hates, is having an emotionally destructive affair with a married man (emotionally destructive for her, not for him) and is struggling to produce a play she's written about the abusive upbringing she and her brother experienced.  Jon's life is a lot less dramatic but almost as unhappy. He's a theater professor in Buffalo who may finally have found the love of his life, but he can't get it together to propose—and if he doesn't, she'll have to go back to Poland when her work visa expires.  But now they both have to set all that aside to go to Arizona, where their elderly father has reached the point at which he can no longer care for himself.  They take him back to Buffalo, and through a gray, snowy winter, Jon and Wendy reconnect with each other, make a peace of sorts with their past, and start figuring out how to act their ages.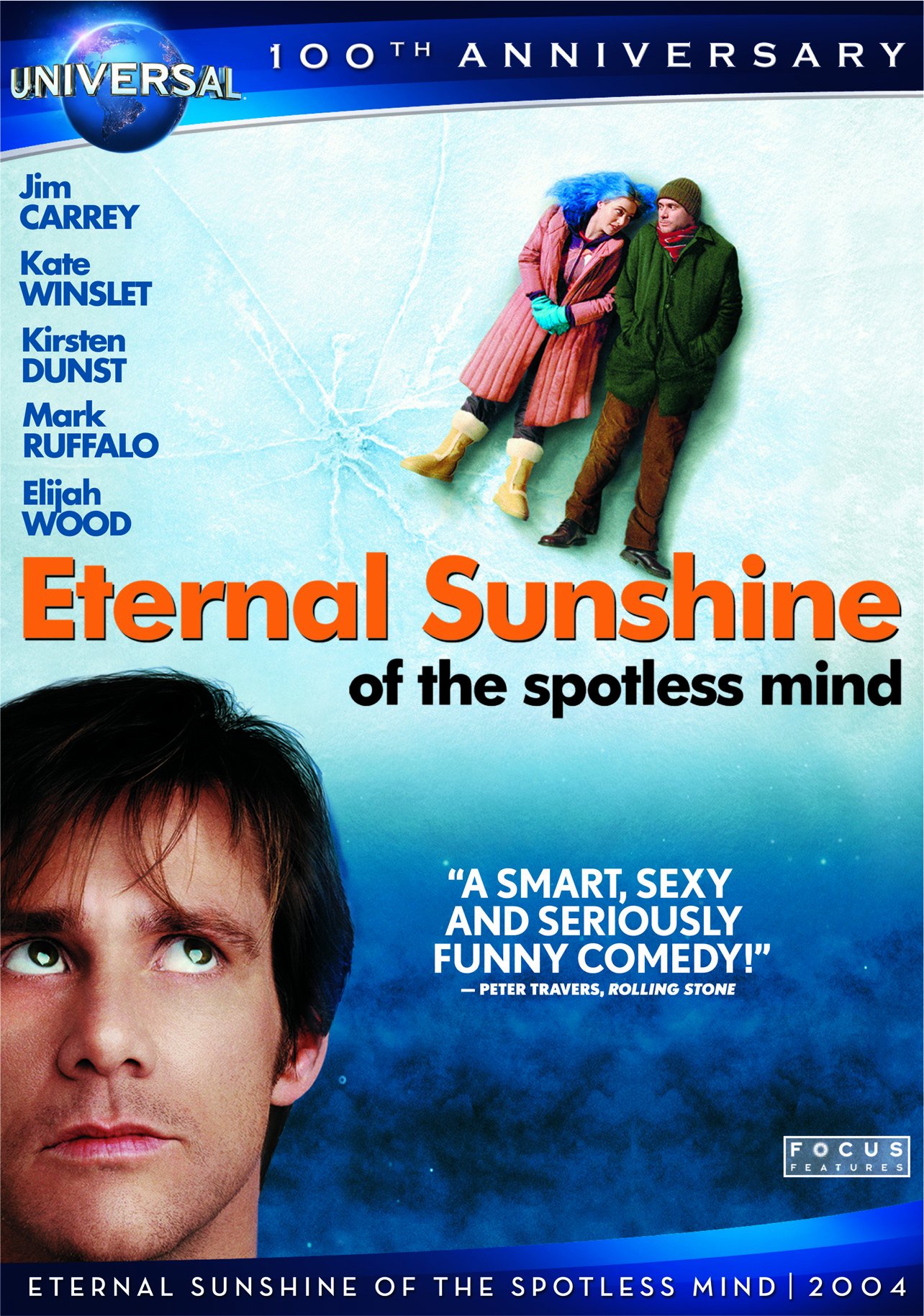 In
Eternal Sunshine of the Spotless Mind
(2004), cranky rule-driven Joel (Jim Carrey) is involved with crazy, free-spirited Clementine (Kate Winslet). After they have a really nasty fight Clementine goes to the company Lacuna, Inc., which for a fee will erase memories of a bad relationship.  Joel is devastated when he finds out and goes to the company for the same service. But as Joel's memories of Clementine disappear (the most recent going first) he finds himself drawn back into a past when they were happy.  Soon he no longer wants to lose his memories, or Clementine, and he's racing through his brain trying to keep her.  At once inventive, funny, moving and mind-bending, and with a cast that also includes Elijah Wood, Mark Ruffalo and Kirsten Dunst,
Eternal Sunshine of the Spotless Mind
is a movie you owe it to yourself to see. If I continued to write in any detail about all the other movies I loved from the past decade, this post would become monstrously long, so I'll simply close with a list.
Mostly Martha
(German, 2001)
The Closet
(French, 2001)
In America
(2004)
In July
(German, 2004)
Kinsey
(2004)
Juno
(2008)
Towelhead
(2008)
The Counterfeiters
(German, 2008)
Milk
(2009)
The Class
(French, 2009)